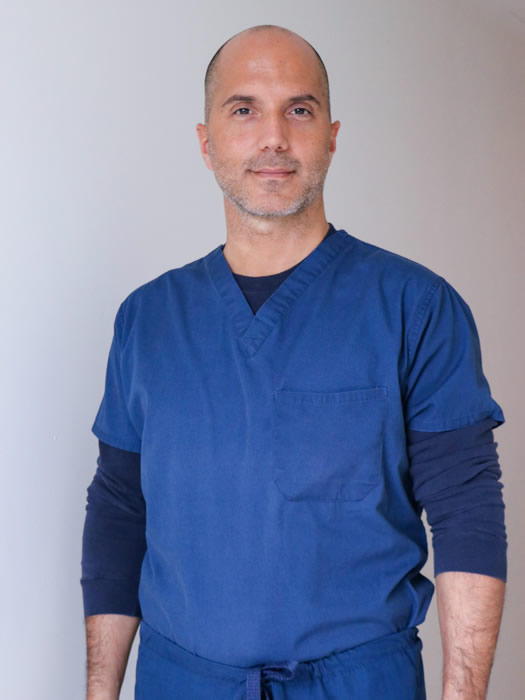 MD PhD, Specialista in Chirurgia Generale d'Urgenza, Flebologia – Linfologia
Presidente eletto della Società Mondiale di Flebologia (International Union of Phlebology), Presidente del Venous-Lymphatic World International Network (v-WIN) Foundation ONLUS, è un esperto nel trattamento delle vene varicose con conservazione della safena (chirurgia mini-invasiva, laser, radiofrequenza, colla, MOCA), in scleroterapia e nel trattamento di capillari, ulcere e lesioni difficili.
Tra i suoi numerosi incarichi si annoverano quelli di Vicepresidente dell'International Union of Phlebology UIP, membro del consiglio di amministrazione dell'American Vein & Lymphatic Society, Assistant Professor – Università di Ferrara, Adjunct Associate Professor – USUHS University (Bethesda, USA), Invited Professor – UCES University (Argentina).
Laureato in Medicina e Chirurgia presso l'Università di Ferrara con votazione 110/110 e Lode, ha conseguito la specializzazione in Chirurgia Generale (voto 50/50 e Lode) e un Dottorato di Ricerca in fisiopatologia vascolare molecolare.
"TRATTARE" ma anche "CURARE" sempre secondo rigorosa evidenza scientifica.
Docente di numerosi Master Universitari.
Relatore in più di 317 convegni internazionali di flebologia e linfologia.
Autore di 72 pubblicazioni scientifiche sul tema venoso e linfatico.
Coautore di 3 libri di testo, autore di 12 capitoli su argomenti veno-linfatici.
Revisore per 14 riviste scientifiche internazionali su argomenti venosi e linfatici.
Vincitore di 10 premi scientifici internazionali in flebolinfologia.
Organizzatore del congresso International Union of Phlebology (UIP) 2023 meeting mondiale.